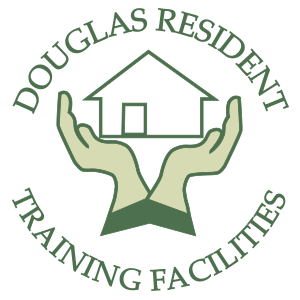 About Us
Douglas Resident Training Facilities (DRTF) is a private non-profit corporation providing services to people with developmental disabilities. Founded in 1976, as a result of the efforts of the Douglas County Association for Retarded Citizens (ARC,), DRTF operates nine group homes and four Supported Living Apartments in the Roseburg-Winston area.
The purpose of DRTF is to provide residences that offer both a home-like atmosphere and an environment that promotes and facilitates independent living through community integration, work opportunities, socialization, and recreation. DRTF provides both formal and informal programs that are individualized and based on resident needs.
Where assistance is needed, supportive care is provided, however independence and quality of life are paramount. Every attempt is made to enable each resident to function with as much self-sufficiency as possible.